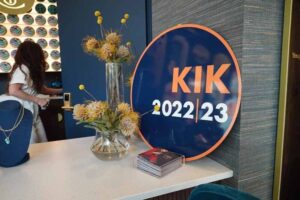 Allison Fortini Crawford hosted a wonderful event the other week at CAST jewelry boutique–we ate & drank, tried on & bought unique jewelry & fundraised for KIK all at the same time. Thank you to those who attended!
20% of all purchases made that night were donated to
Kentfield Invests in Kids
, and the wonderful Cast brand has agreed to continue the donation period through the end of this month. So you can still participate if you'd like!
2 ways to shop & donate to KIK:
IN STORE – Visit CAST inside The Village at Corte Madera (1536 Redwood Hwy). Let one of the staff members know you want your purchase to go towards KIK.
If you have questions about any of their pieces, call the boutique at (415) 802-9839.