This year, we've partnered with Farm to Function for gourmet charcuterie boxes and William Tell House for cocktail kits for you to enjoy at home. 20% of Farm to Function sales and 25% of William Tell House kits will go back to support Bacich and Kent.
Enjoy them as you shop for the auction, have a socially distanced happy hour with a friend or surprise someone for Mother's Day! 
The pick up party will be on Friday, May 7th at 100 McAllister from 4-6pm.
Charcuterie boxes: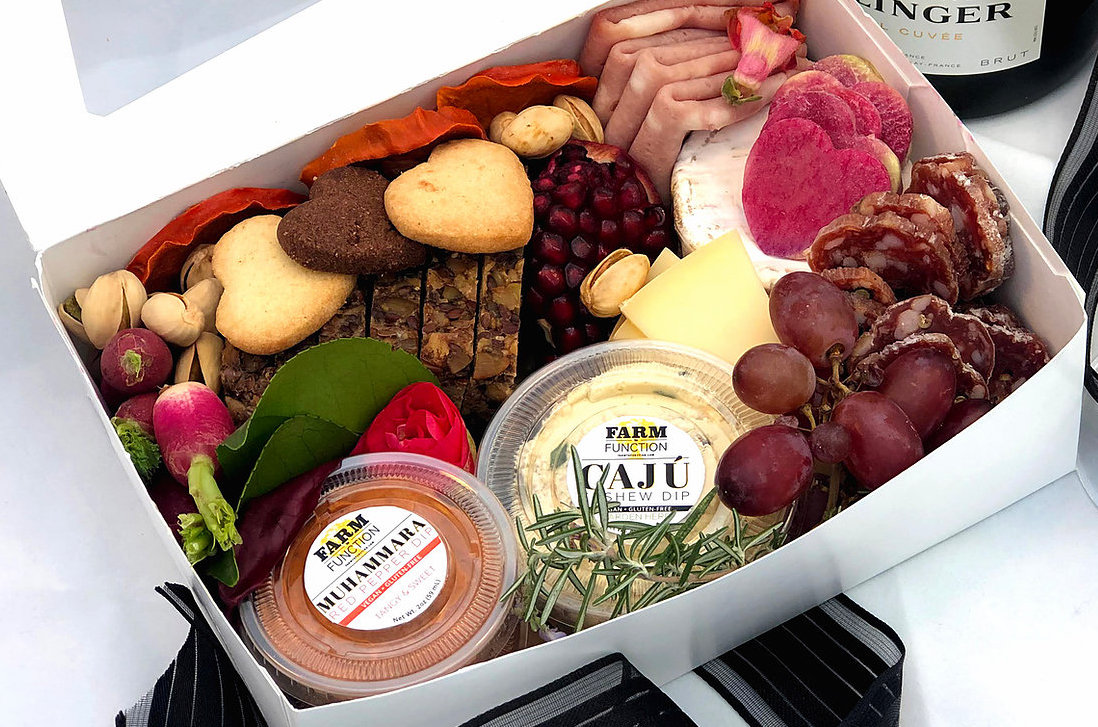 The founder of Farm to Function is KSD parent, Autumn Matli, a certified Natural Chef and avid foodie.
She has created these market boxes for 2-4 that feature premium-grade nitrate-free charcuterie from local humanely-raised ranches and award-winning local Marin dairy cheeses, chef-made Cajú cashew dip, Roasted Red Pepper Muhammara, Gluten-free Forager Seed Bread, complemented with seasonal fruits and vegetables sourced from local farms.
ORDER NOW until Tuesday, May 4th.

William Tell House cocktail kits:
Enjoy these delicious house-made cocktails from the William Tell House, Marin's oldest saloon located in Tomales Bay, owned by KSD parent, Alicia Allbin. 
Each $75 cocktail kit serves 4-6 people and 25% goes back to Bacich and Kent. 
ORDER NOW until Tuesday, May 4th at 5pm.
Lavender Mule: 
 Grey Goose, Bundaberg Ginger Beer, House made lavender syrup, garnish with dehydrated lime wheel
Mint Paloma: 
Espolon Silver Tequila, House made mint syrup, grapefruit soda, garnish with mint and grapefruit twist
Boulevardier: 
Wild Turkey 101, Campari, sweet vermouth, maraschino cherry and dried orange half moons