Families, have you donated to Family Giving? This is your chance to be an MVP and donate today through March 19 to score some big points and help move your Grade Level Team to victory—every donation is a slam dunk!
Participation Points:
+ Get in the Game — every Grade Level starts even on the scoreboard for the March Madness Challenge.
+ Raise your Grade Level percentage of Family Giving Participation by donating today.

Your child's grade level participation percentage is based on how many families donate between March 1-19.
Grade Level "Assists": Thank you to all current Family Giving Donors. Up for another slam dunk donation? We welcome repeat donors for the "extra point!"

Want to donate after March Madness?

We welcome and very much appreciate your donations for this school year through June 30, 2021 . Thank you for assisting our students and schools.

Schedule:
+ Friday, March 19: March Madness Challenge ends — Give to Family Giving by March 19 to be counted toward Grade Level Participation percentage. Your participation points count toward each child's grade level.
+ Monday, March 22: Grade Level Team Champion announced — the MVP team will be rewarded (details below).
Grade Level Champs announced on Monday 3/22!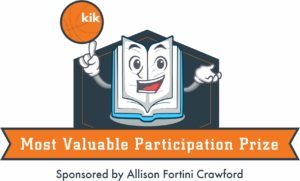 It's a Win-Win: Your generous Family Giving donations help our schools raise funds for the 2020-21 $1M Annual Commitment, and there's a bit of extra fun for each student in the winning March Madness Grade Level Team.

The Point Leaders

:

The Grade Level Team that garners the highest participation rate by March 19, 2021 wins a prize.
From Basketball to Books:

E

very student from the winning grade

will receive a $10 Book Passage gift card. Special thanks to Allison Fortini Crawford for sponsoring this event and making it fun for the kids—a winning combination!